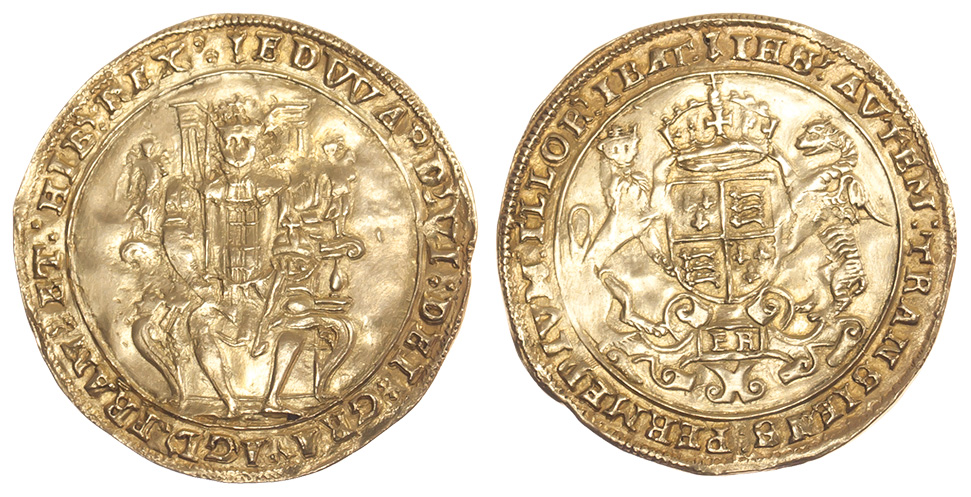 Edward VI Sovereign. Second period, Jan. 1549-Apr. 1550. S2433. Mm Arrow. GVF (Spink 2018 Cat VF £18,500). £16,950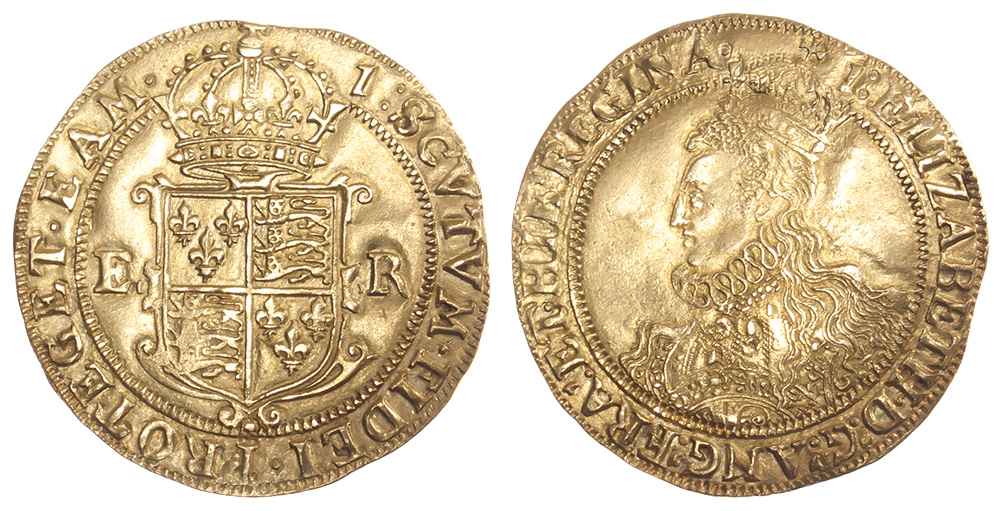 Elizabeth 1st Gold Pound. Seventh Issue, 1601-3. S2539. Mm 1. GVF (Spink 2018 Cat VF £12,000). £9,950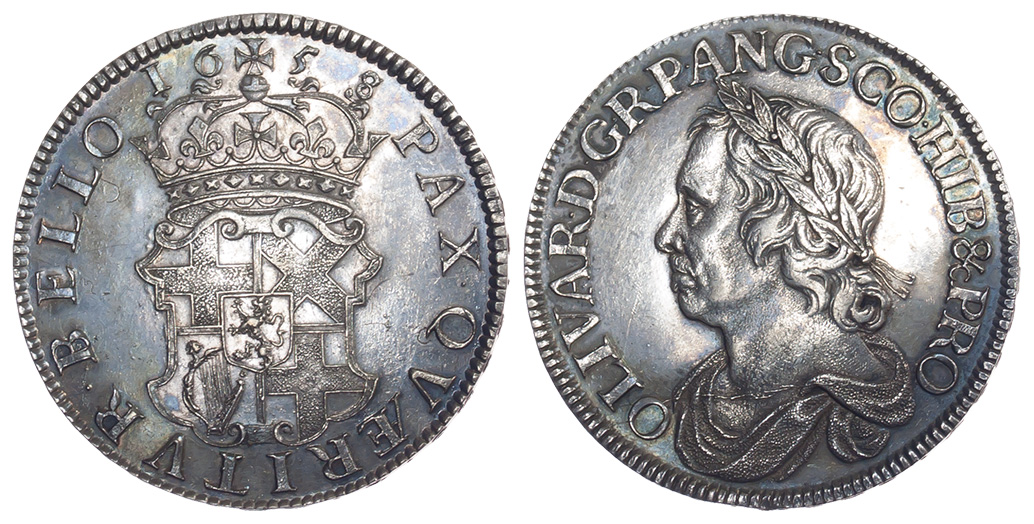 1658/7 Oliver Cromwell 5/-. S3226. ESC 240. EF, lightly toned with much brilliance. (Spink 2018 EF £9750). £8,950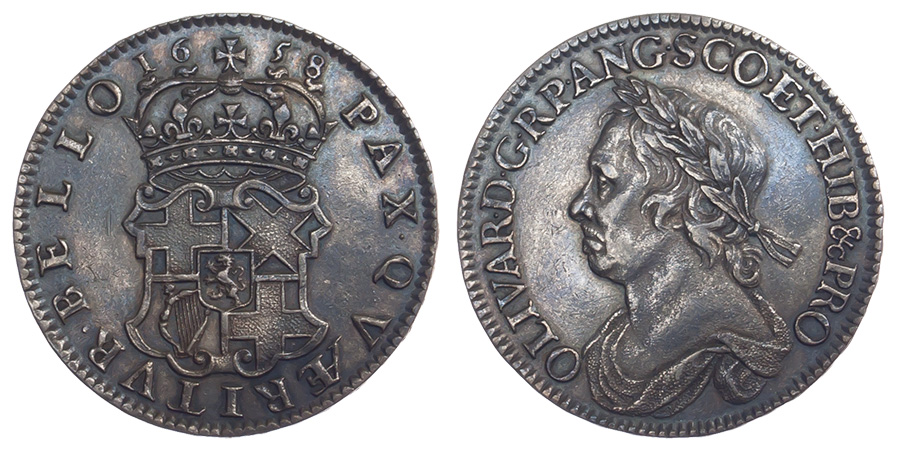 1658 Cromwell. 2/6. HIB type. S3227A. Bold GVF-Near EF. £4,500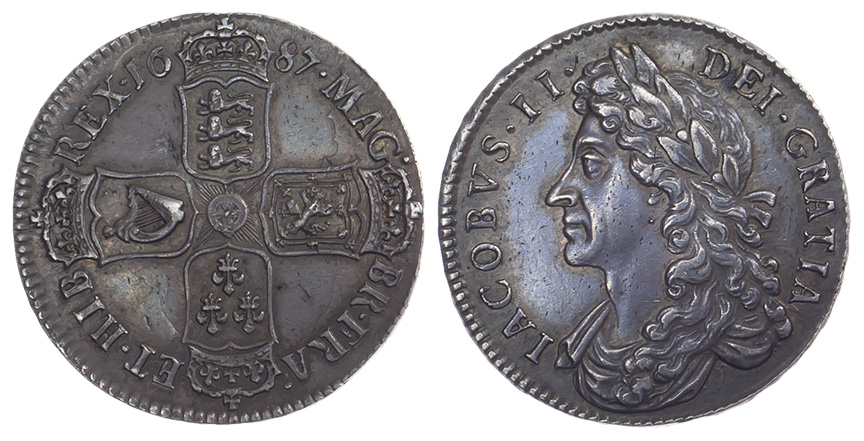 1687 2/6. 1st Bust. TERTIO. S3408. ESC 498. Choice EF for issue, attractive light tone. £3,795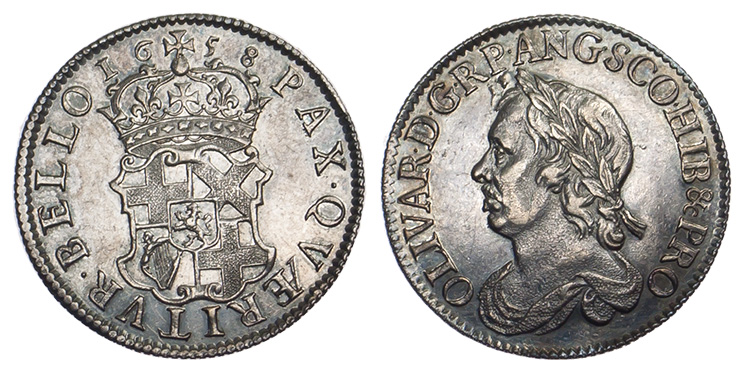 1658 1/-. Oliver Cromwell. S3228. Attractively toned. EF with underlying brilliance. £4,450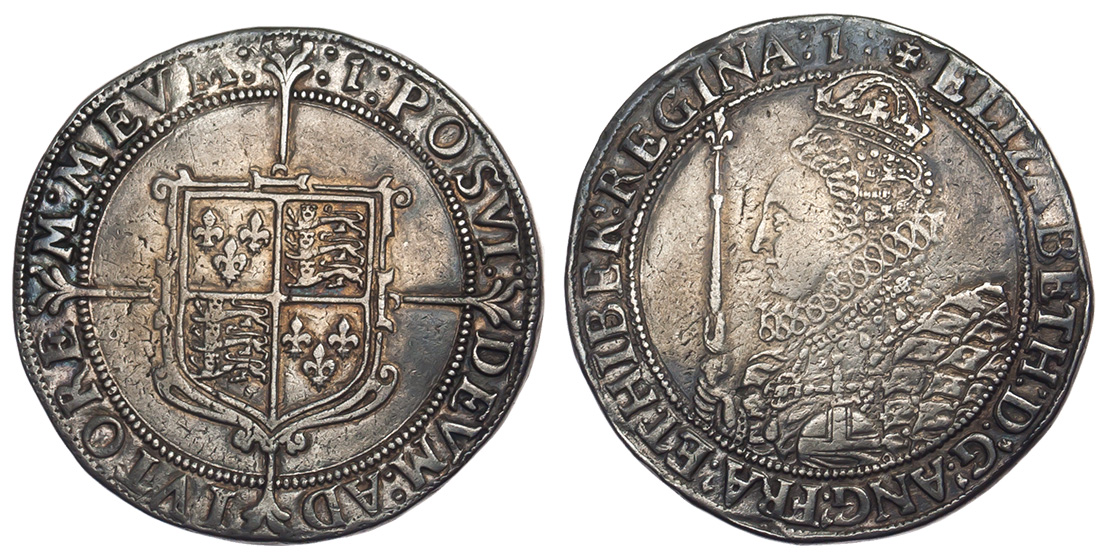 1601 Elizabeth I Crown. mm 1. S2582. GVF. £4,950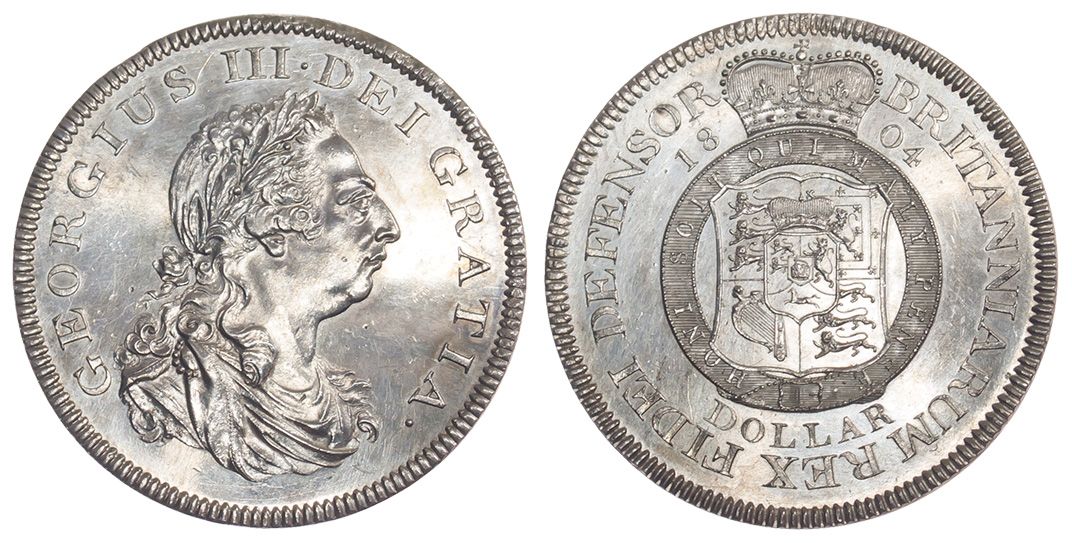 1804 Proof Bank of England Dollar. Garter Reverse. ESC 182. About As Struck, minutest of hairlines. Visually a very impressive coin. £3,950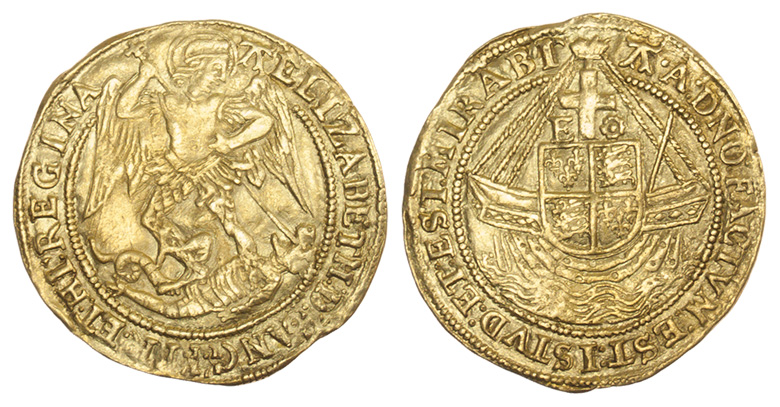 Elizabeth I Gold Angel. S2531. mm A. 6th Issue. Bold GVF-Near EF £4,750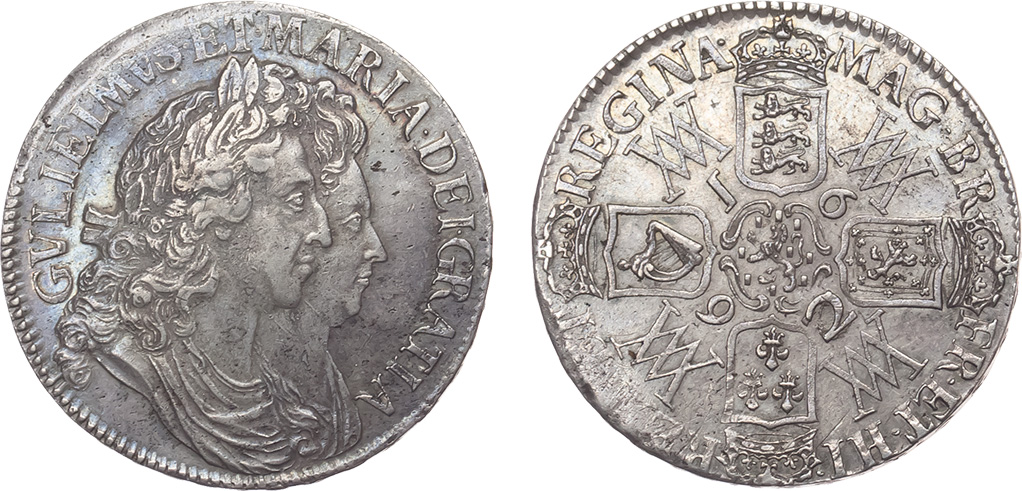 1692 William & Mary 5/-. QUARTO. 2 over upside down inverted 2. ESC 85. S3433. EF for issue, a bold strike, delightful tone with underlying prooflike brilliance. £5,750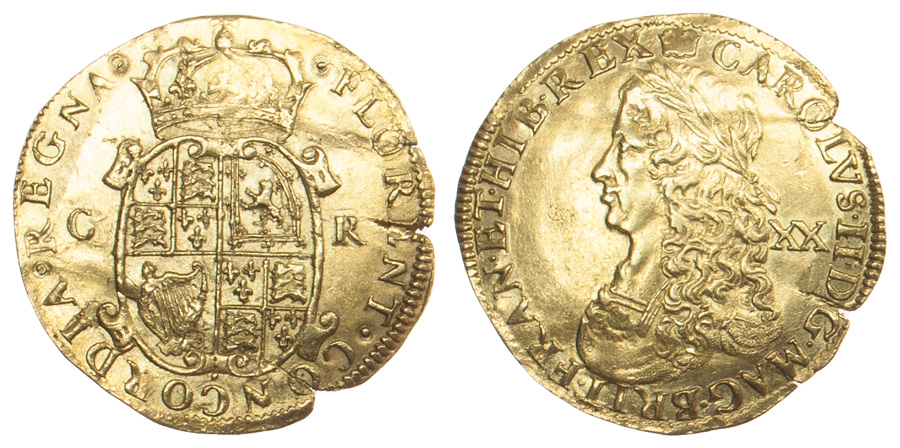 Charles II. Hammered Unite. (1660-62). Second Issue. With mark of value. mm Crown on obverse only. S3304. Flan a little ragged in parts otherwise Bold GVF or better with underlying mint brilliance. £7,750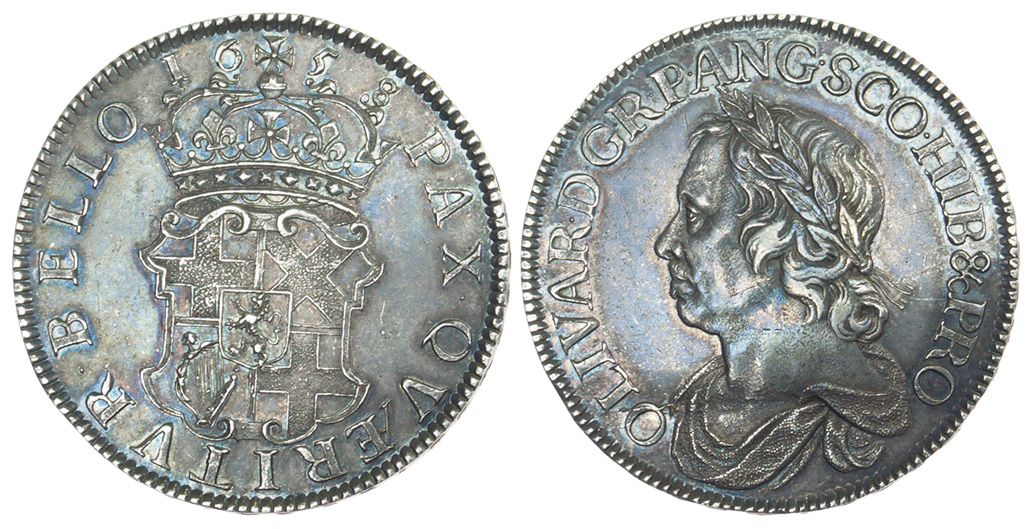 1658/7. Oliver Cromwell 5/-. S3226. ESC 240. About EF, delightfully toned, fields prooflike. (Spink 2018 EF £9750) £7,800
1681 2/6. 4th Bust. T. TERTIO. Elephant and castle below bust. ESC 488. R4. S3370. About VF, extremely rare. (Only the 2nd example we have had in stock) (Spink 2017 Cat VF £12,500). £9,500
1707 5/-. Roses & Plumes. EF for issue, light golden tone with underlying brilliance. £3,500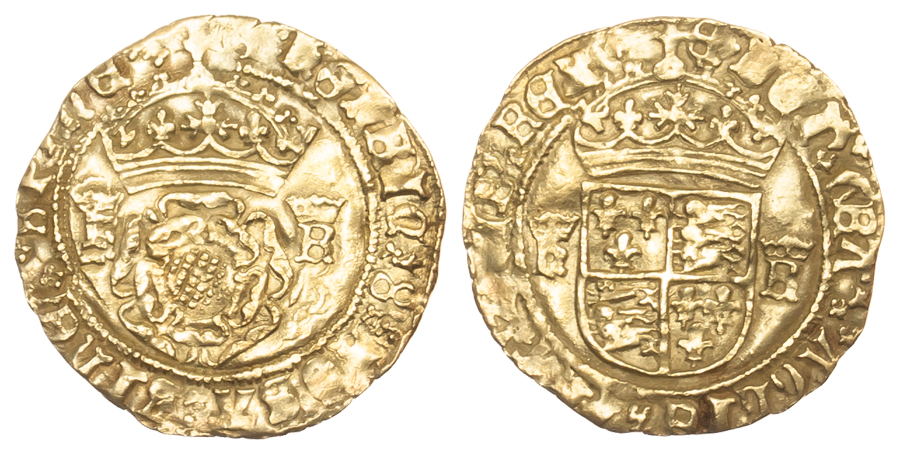 Henry VIII (1544-47) Gold Crown of the Double Rose. Southwark. S2308. mm E. GVF, very rare. Ex A. H. Baldwins 17/10.2003. £3,550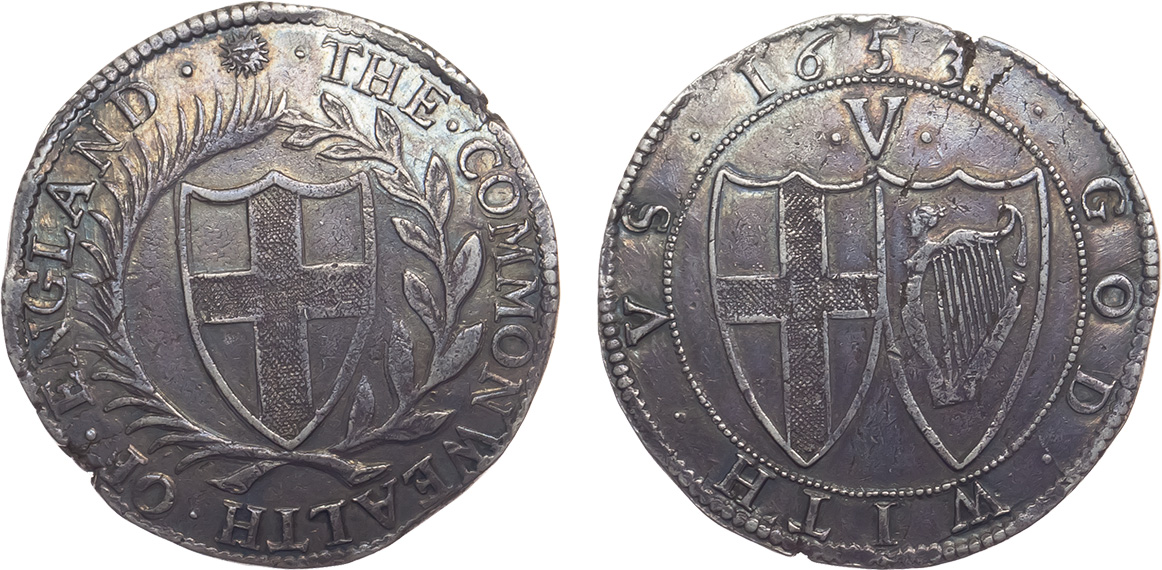 1653 Commonwealth 5/- S3214. ESC 6. About EF, a nicely struck example on a good sized flan. £3,950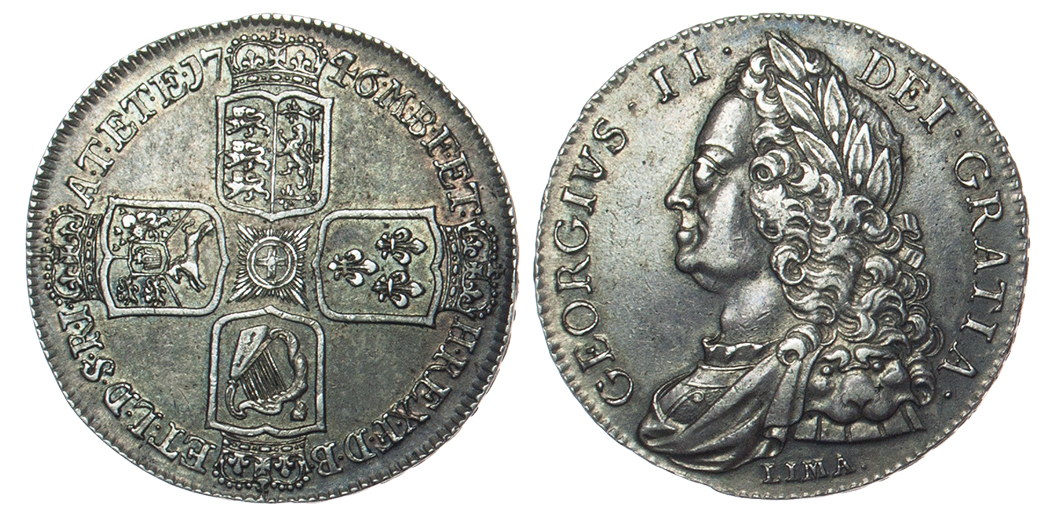 1746 Lima 5/-. Near EF with a pleasing old tone. £2,450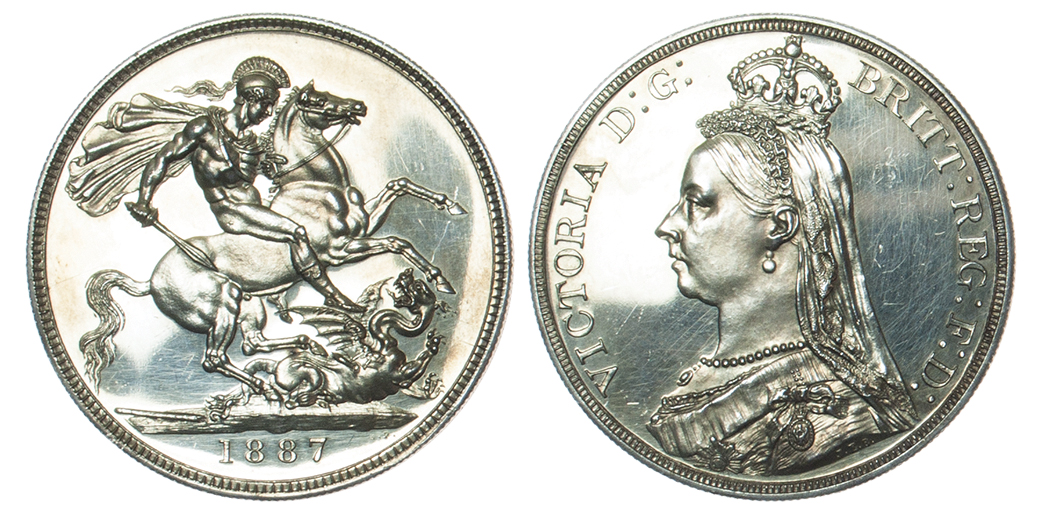 1887 Proof 5/-. S3921. Practically FDC. £1,950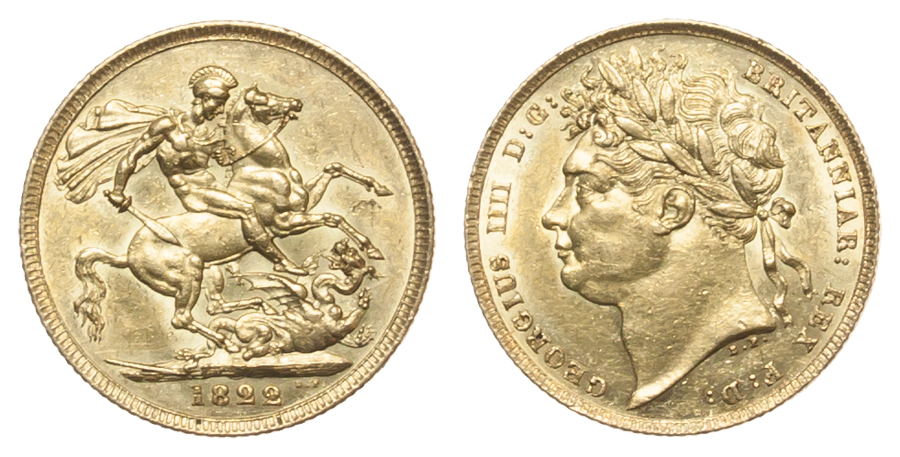 1822 Sovereign. GEF with brilliance. £2,250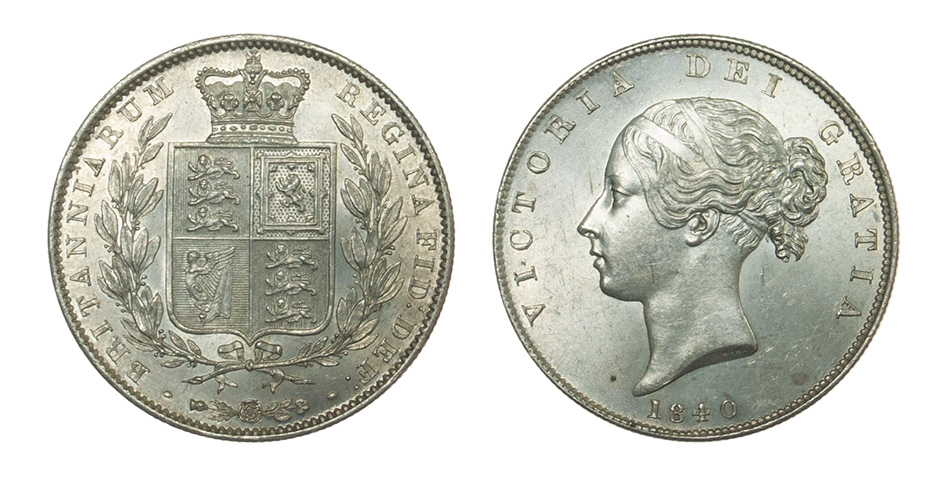 1840 2/6. Choice Virtually BU with much brilliance. Rare £1,750
Coin Catalogues
You can download a copy of our most recent catalogues which are identical to the printed copy and include full colour high-resolution photography.
Download General List
February 2018 (PDF)
Download Farthing List
Farthing List 84 (PDF)
Welcome to our website
Based in South Manchester, Colin Cooke Coins has been involved in the numismatic market for over 35 years.
We buy and sell a wide variety of coins and other numismatic items such as books and coin envelopes and are always interested in purchasing single coins of value or accumulations from collectors wishing to sell their duplicates or collections.
Please get in touch if you have any questions or would like further information.